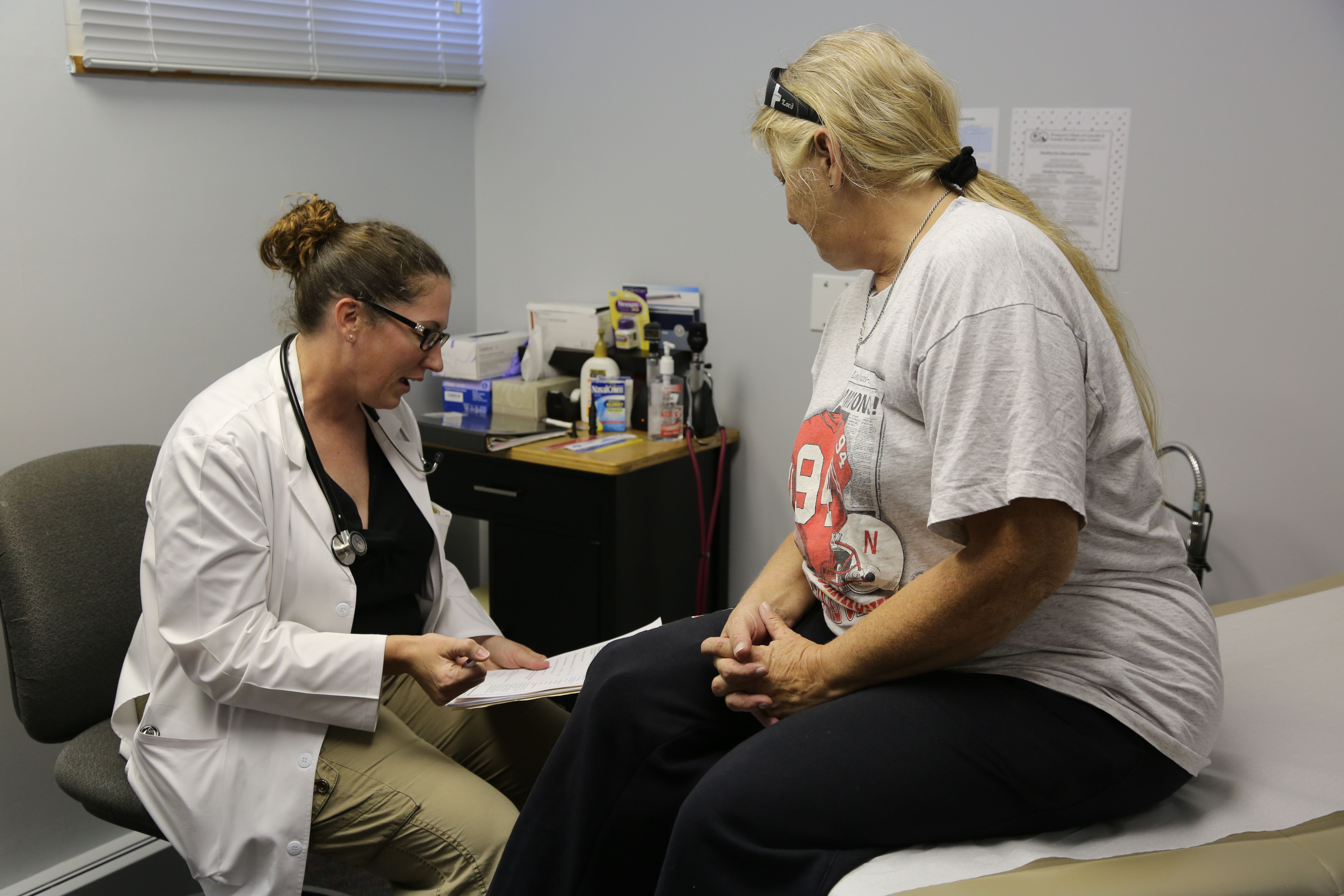 Our story begins in 2002.  Marking the end of a grueling, yet motivating week providing free healthcare to a disadvantaged population in Reynosa, Mexico in 2002, Dr. Rob Rhodes and volunteers from St. Mark's United Methodist Church pondered the end of their medical mission and related it to home: "If we can provide free healthcare in Mexico, why wouldn't we provide free healthcare in our own backyard?" Verifying the need, the inspired and motivated team embarked on a mission to provide free healthcare in Lincoln, Nebraska. Clinic with a Heart was officially sanctioned as a non-profit organization and opened its first free healthcare clinic in May, 2003.
Collaborating with then-Lincoln Action Program (now-Community Action), the volunteers cared for nineteen patients the first night. Today, Clinic with a Heart continues to serve the uninsured and underinsured in our community with hospitality, dignity and grace. Our free clinics are held every Tuesday and Thursday, and the first and fourth Monday of the month. Services have grown to include medical, dental, vision, hearing, physical therapy, chiropractic, mental health and spiritual care. As an urgent care clinic, we strive to serve as a gateway to various human service agencies in our community helping our patients find permanent healthcare homes.
All services provided at Clinic with a Heart are free of charge to the patient. All funding is provided by community donations, fundraisers, grants, and partner sponsorships.
Our mission today: A faith-inspired organization, Clinic with a Heart serves people who are uninsured and underinsured through a ministry of healthcare. Our volunteers provide free healthcare with hospitality, dignity, and grace. As part of our commitment to our patients, we serve as a gateway to other human service agencies helping them in finding an appropriate healthcare home.
Each clinic night is sponsored by a mission team.  That team provides the coordination of services and funding. Mission team sponsors include seven different churches, a temple, two hospitals, and one educational institution.