In the interest of slowing the transmission of the COVID-19 pandemic, we are canceling our annual Rx For Hope gala.
Clinic with a Heart is here and remains open for patients during this time of concern around COVID-19. Staff and volunteers have been prepared so that we can handle cases of concern if they arise.
For questions please call Ronald Lizcano, Ronald Lizcano, directly at (402) 404-0454.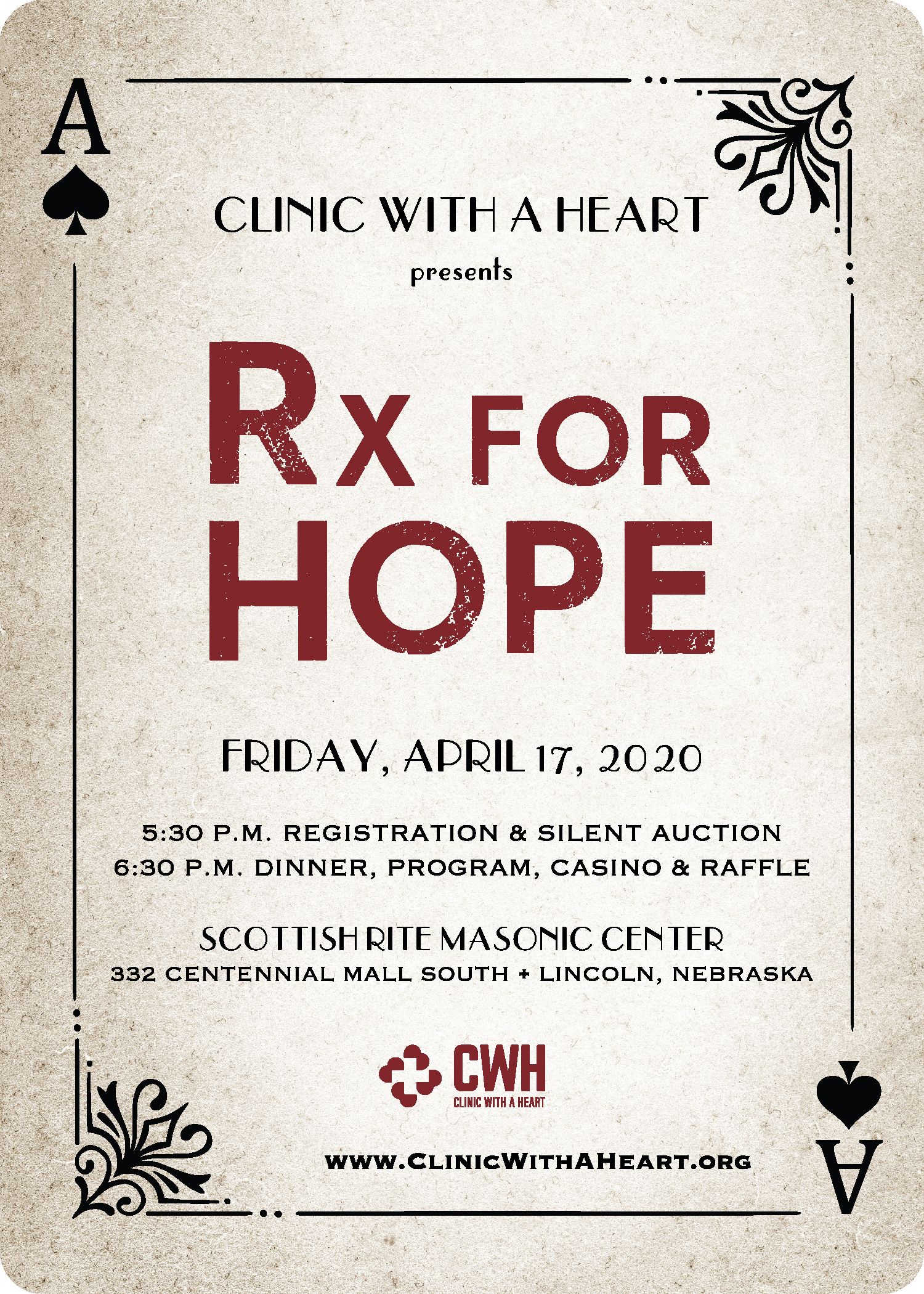 Guests will enjoy the newly remodeled Scottish Rite Masonic Center, enjoy our casino royal decorated casino where the finest tables will offer a chance to win big with raffle prizes, and silent auction items, and food catered by Venue. From a big band feel to a mix of high energy dance hits, the music will get everyone out on the dance floor for a night of fun to raise funds for Clinic with a Heart. We can't wait to see you there!